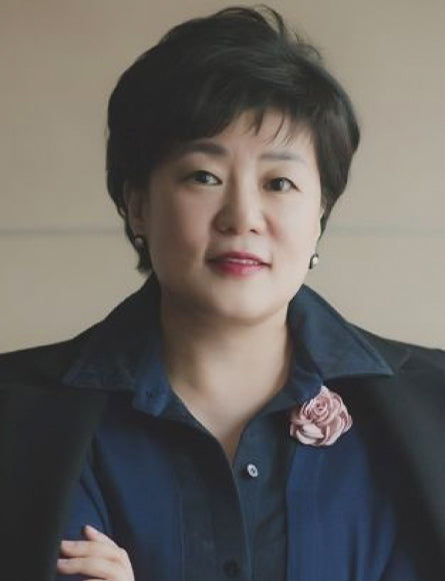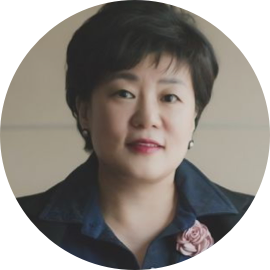 Meet our founder
Jinmin Lee suffered from serious acne and she had used various brands creams to treat it but the condition has become worse and her skin has become very sensitive as a side effect of medications to a point where it would sting even to wash her face.
After reading a report from Europe about how the use of chemically derived synthetic ingredients has a high likelihood of disrupting the skin's natural processes, and that applying exclusively naturally derived compounds can help treat skin symptoms. She searched for natural skincare brand that would help with her condition and came across a Germany brand named LOGONA. She then started distributing LOGONA in Korea and eventually became the President of the LOGONA Korea.
isoi was founded in 2009 by CEO Jinmin Lee after working in the natural skincare industry for years and realizing that the key to good skincare was not just mixing the natural ingredients but the technology in mixing them. So after reasearching and learning the technology for 10 years through travelling around the world, isoi was founded.
History
A BRIEF TIMELINE OF THE BRAND AT A GLANCE
1999
Started importing and selling natural cosmetic ingredients (including Bulgarian Rose oil)
2008
Established Jayeonin Co., Ltd.
Acquired business permission to produce skincare and cosmetics
2009
Launched official Korean website. Applied natural preservatives to all product lines
2010
Acquired patents for natural preservatives
2011
Opened brand's 1st physical store
(Ewha Woman's University Branch)
2013
Selected as Korea's representative cosmetic brand by KHIDI
2016
Established the company's research center in Germany
Received Dermatest Certification and EWG Verified Certifications for the majority of isoi products
2017
Partnered with Green Alley to launch isoi products in Whole Foods Market, USA
2018
Launched new brand 'CICAGO'
2019
CICAGO launched at Whole Foods Market in the USA and received EWG Verified Certifications.
2020
Received Vegan Certifications for isoi products
01
Who is Heinz Jürgen Weiland?
Mr. Heinz Jürgen Weiland is a German scientist who has pioneered natural cosmetics-related research, development, production, standardization, and certification over the last three decades.
02
Why did isoi open a research lab in Germany?
Natural cosmetics technological research started in Europe and was led in Germany. isoi built a research lab in Germany in order to further develop their technology in skin care by using their data base and expertise.
03
How does isoi's unique blending technology differ?
isoi's unique blending technology increase the stability, application, and delivery of the products.
Stability: isoi products have stability in color, fragrance, texture, and pH that tends to change with moisture, temperature, pressure and mechanical force.
Application: While many skincare brands use non-biodegradable ingredients to enhance the products' application, isoi has developed a way to provide even application by using natural and biodegradable ingredients only.
Delivery: isoi's products are deliver promised results by remaining stable and active while penetrating through the outer skin layer.