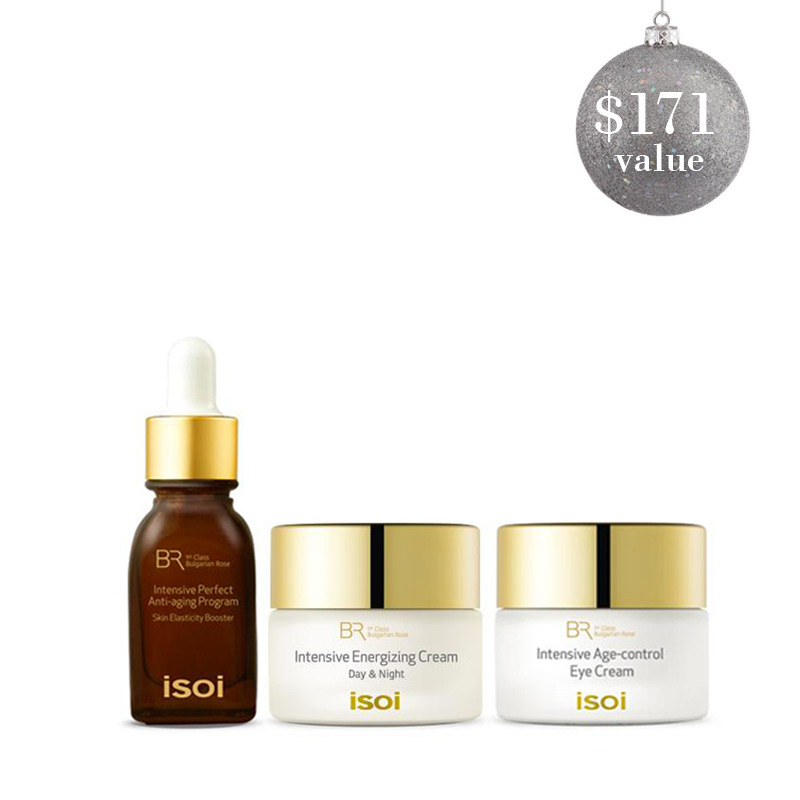 Age Control Set
Description
Age Control Set
Turn your clock back with these concentrated anti-aging bestsellers that helps target fine lines and wrinkles to restore youthful contours while intensely hydrating the skin. Recommended for aging or mature skin types. A $171 value offered at $163.00!
Age Control Bestsellers includes:
Bulgarian Rose Intensive Perfect Anti-Aging Program

 

(0.51 fl oz/15 ml) ($53 value): High-performance anti-aging serum that helps fortify the skin's inherent strength and tighten and lift the face to recover the elasticity lost over time.
Bulgarian Rose Intensive Energizing Cream (0.68 fl oz/20 ml) ($32 value): Ultra-rich cream formulated with 25 plant-based ingredients to help fight all the signs of aging and leave skin looking firm and soft. Provides long-lasting hydration while helping to reduce the appearance of dark spots and dullness.
Bulgarian Rose Intensive Age Control Eye Cream (0.68 fl oz/20 ml) ($86 value): 

isoi's Intensive Age Control Eye Cream targets signs of aging in the sensitive eye area. Rather than the synthetic retinol, isoi's eye cream uses vitamin A in Bulgarian Rose Oil and adenosine to effectively diminish fine lines and wrinkles around the eye and lip area.
You may also like
Based on the products you viewed